Everywhere Present: Christianity in a One-Storey Universe
MOBI (for Kindle), EPUB (for Nook, iBooks, Kobo), and PDF files

Product Description
By Fr. Stephen Freeman
Have you ever referred to God as "the Man upstairs"? Most Christians living in a secular society have unwittingly relegated God and all things spiritual to the "second storey" of the universe: a realm we cannot reach except through death. The effect of this is to banish God, along with the saints and angels, from our everyday lives.
In Everywhere Present, popular blogger and podcaster Fr. Stephen Freeman makes a compelling case for becoming aware of God's living and active presence in every moment of our lives here and now. Learning to practice your Christian faith in a one-storey universe will change your life—and make possible the living, intimate relationship with God you've always dreamed of.
Also available in paperback. $12.95
Read a sample chapter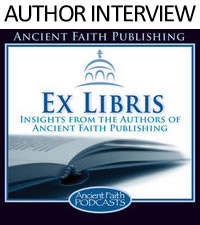 MOBI (for Kindle), EPUB (for Nook, iBooks, Kobo), and PDF files
Product Reviews
Write Review
Great little book

Posted by Jorge Ostos on Sep 9th 2021

I almost finished it, and I always find very edifying Fr. Freeman writtings.

Fascinating

Posted by Garrett on Aug 4th 2019

I finished this book over the weekend. It was a fascinating presentation that gave me a new perspective on things. You don't really appreciate default assumptions about the kingdom, time and eternity, prayer. The book was easy to follow, the new perspective makes a lot of sense, highly recommended.

I showed up to an Orthodox Church for the first time last night, been reading different things for a couple months.