Product Overview
By Georgia Briggs
Forget your old name. Forget your parents. These are the things Euphrosyne's grandparents and counselor tell her. But if Orthodox Christianity is a lie, why did the icon so dramatically save her life? And what can she do to get the icon back?
In a post-Christian America, where going to church, praying, or owning holy things means death, a twelve-year-old girl searches for the truth. Finding it may cost her everything.
Distinctives:
• One-of-a-kind Orthodox novel in the popular dystopian genre
• Strong, relatable heroine faces some of the same issues as contemporary teens
• Powerful exploration of religious persecution, seen from the inside
• Recommended for ages 13 and up
About the author: Georgia Briggs was born and raised by two Anglophiles in Birmingham, Alabama. She now lives in the country with her husband, her two stepdaughters, and their chubby Boston terrier. When she is not writing or working as a librarian, she enjoys baking cookies and singing along with recordings of Russian men's choirs. Georgia is a member of Saint Symeon Orthodox Church in Birmingham.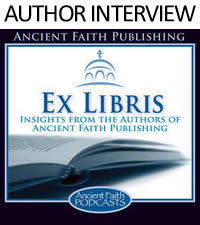 Read a sample chapter
Reviews