The Ancient Faith Prayer Book
Archimandrite Vassilios Papavassiliou
MOBI (for Kindle), EPUB (for Nook, iBooks, Kobo), and PDF files

Product Description
Edited by Archimandrite Vassilios Papavassiliou, the Ancient Faith Prayer Book brings together the most ancient and popular prayers of Orthodox Christians with some additions that address issues of contemporary life, all rendered in elegant contemporary English and presented in a compact format (4-1/2 X 7 inches) for ease of use.
Also available in paperback ($14.95) and a deluxe leather edition ($39.95).
See inside The Ancient Faith Prayer Book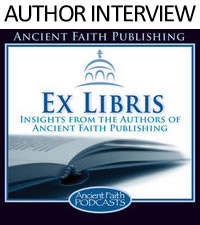 Archimandrite Vassilios Papavassiliou
MOBI (for Kindle), EPUB (for Nook, iBooks, Kobo), and PDF files
Product Reviews
Write Review
Very beautiful and powerful prayers

Posted by Unknown on Aug 19th 2018

I am a European Lutheran with a knack for Orthodox Christianity. I purchased this book to get some first impression of Orthodox prayer life. I liked it from the very beginning, although some phrases seem very archaic to me with regard to language. If I was not a Christian I would never ever have understood a phrase "to nail down one's flesh", for example.